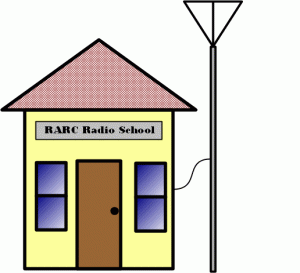 License prep classes for Technician, General and Extra are offered on Tuesday nights with an FCC exam given at the end.
The comprehensive Electronics for Hams meets Thursday nights. Morse Code (CW) is a combination practice-on-your-own and class meetings.
Antenna Modeling meets one or two Saturday mornings. DStar setup meets for one session.
Registration is February 28 from 7 to 8pm. Ten weeks of classes run from March 7 to May 9.
Click here to see the schedule and the registration form.