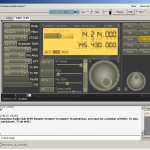 Registration for the license preparation classes has ended. Those Saturday Seminars not yet given are open.
D-Star Setup & Operations Apr 7 $10
Remote-control station intro Apr 14 $10
DMR Details Apr 28 $10
All seminars $20
To attend, fill out a registration form (RARC Radio School Registration form Spring 2018-3), send a note to school@rarclub.net so the instructor knows to expect you, and show up at 9am at the classroom with your $10 in cash or a check.